Like most medical conditions, the best outcomes are seen when those with hearing loss seek treatment early. Of the more than 48 million Americans with hearing loss, most can benefit from the use of a complex electronic device known as a hearing aid. Below is a look at our top three benefits those who treat their hearing loss with a hearing aid early are likely to experience.
Hearing Aids Can Improve Your Physical & Mental Health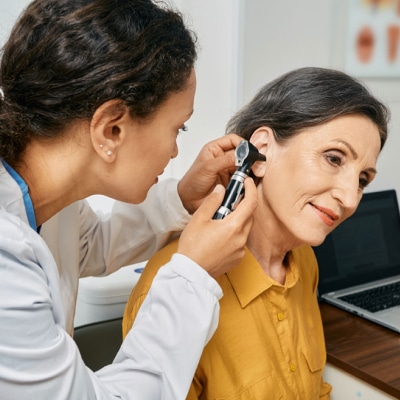 On average, hearing aid users wait over 10 years after their initial diagnosis to be fit with their first set of hearing aids. Unfortunately, waiting long periods of time to address hearing loss can negatively impact the health-related quality of life (HRQoL) of individuals and their families.
Untreated hearing loss is often associated with social isolation, increased rates of depression and anxiety, and lessened self-efficiency and mastery. Opting not to put off hearing loss treatment has also been linked to hastened cognitive decline in elderly persons living independently and with global brain atrophy, particularly in the temporal lobe.
Being unable to hear well can impede your awareness of your environment, increasing your risk of tripping or falling.
Hearing Aids Can Improve Your Relationships
Good communication is an important part of any relationship. The simple act of going out for a cup of coffee at Chimera Cafe
with friends is made much harder by untreated hearing loss, as carrying on a conversation in an environment with a lot of background noise can be nearly impossible. This can be frustrating for all parties involved, as the individual with hearing loss may feel like their loved ones are speaking too quickly or mumbling while their partners feel like they are not being listened to.
Hearing Aids Can Help Advance Your Career
Some experts estimate that untreated hearing loss can decrease your annual income. Individuals with hearing loss on average make 25% less than their normal-hearing co-workers.
Just as hearing aids can improve your romantic relationships, they can also help you in a business setting. Networking and making connections with the people you work with is crucial to advancing your career.
To learn more about the benefits of treating your hearing loss, the benefits of hearing aids or to schedule an appointment with a hearing aid expert, contact Eastern Oklahoma Ear, Nose & Throat, Inc. today.