Even though hearing loss is an incredibly common condition, only a fraction of people who would benefit from using hearing aids actually do so.
There are many different reasons why someone might avoid seeking treatment for their hearing loss. Let's examine some of the most common reasons, as well as the benefits of using hearing aids.
Reasons Why People Put Off Treating Their Hearing Loss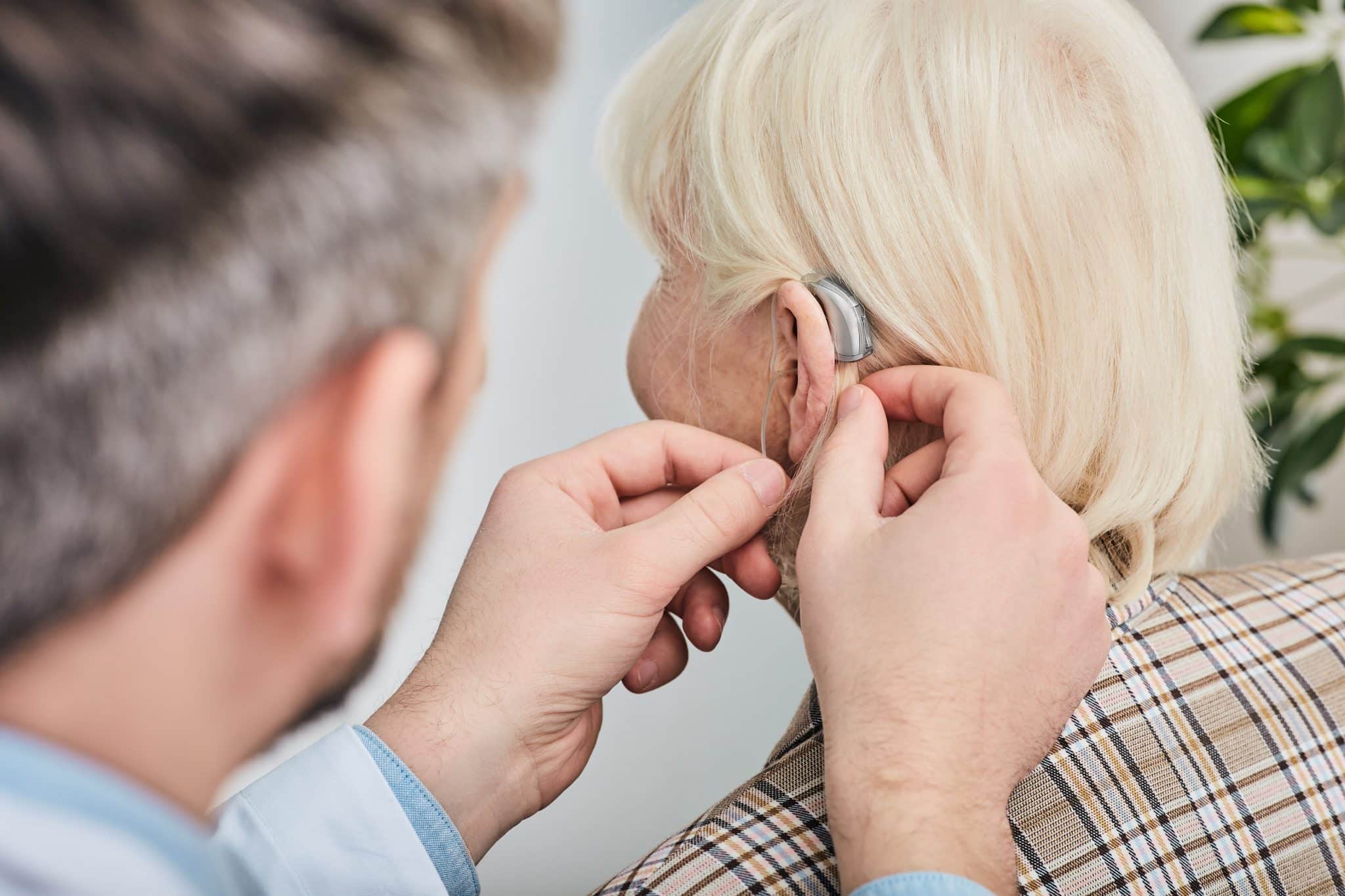 Fear of stigma. Some people are afraid using hearing aids will cause other people to view them as old or less capable than someone with normal hearing. A 2018 study among older individuals with age-related hearing loss found that using hearing devices had a significant influence on stigmatic experiences in terms of feeling old, shamed, and trying to conceal hearing aid use.
The belief that hearing loss is just a part of getting older. Some older adults believe that hearing loss is inevitable as they age and not worth seeking treatment. The truth is that using hearing aids and other hearing devices can greatly improve your ability to understand speech and sound in a way that wouldn't be possible if you left your condition untreated.
Concern over appearance. Many people have an outdated view of what hearing aids look like. They envision them as large, bulky and extremely obvious to anyone they interact with. However, modern hearing aids are small, sleek and far less visible than older models. Many of them are almost impossible to see, especially those that fit completely inside the ear canal.
Worried about the cost of hearing aids. Hearing aids are an important investment in your overall health and wellbeing. There are different models and pricing options that you and your audiologist can discuss as part of your treatment plan. Some private insurance plans will also offer partial or full coverage for a hearing test and hearing aids. Check with your provider to figure out what benefits you may have.
Enjoy the Many Benefits of Hearing Aids
If you have hearing loss, you've likely noticed that it's become harder to hear your favorite television show or follow the conversation when out to breakfast at Silver Skillet Family Diner. Using hearing aids makes it easier to understand sound and speech and be able to enjoy conversations with loved ones.
Additionally, people who use hearing aids experience better mental, physical and cognitive health than those who leave their hearing loss untreated.
If you've been putting off seeking care, now is the time to call Eastern Oklahoma Ear, Nose & Throat, Inc. and schedule a hearing test today.