Drinking alcohol is bad for your health. It can increase your risk for high blood pressure, heart disease, stroke, liver disease and digestive problems. A lesser known health condition associated with drinking is hearing loss.
Alcohol's Effect on the Brain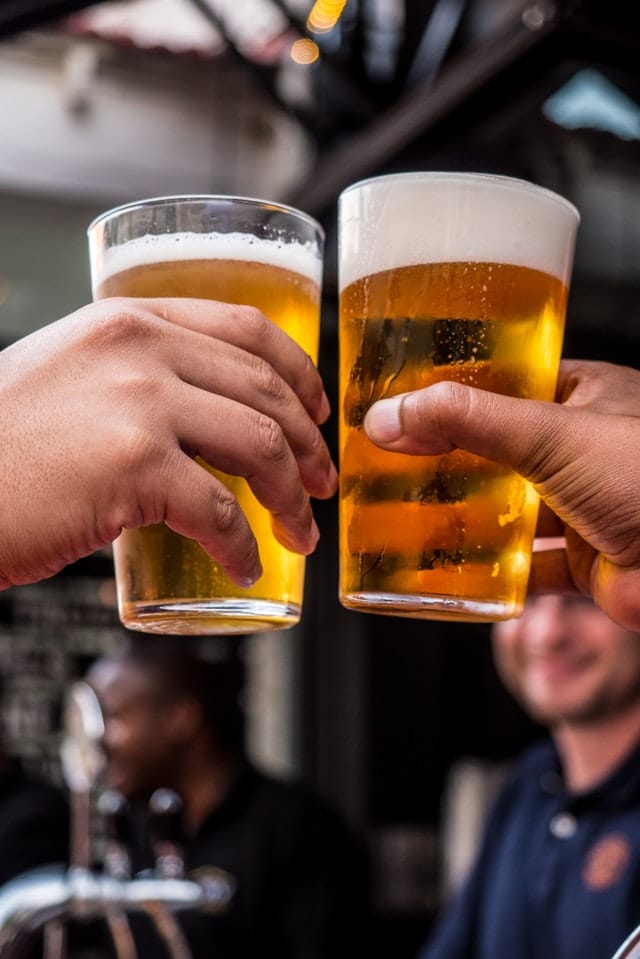 Soundwaves are translated into electrical impulses within the inner ear and sent via the auditory nerve to the auditory cortex, which is the region of the brain that processes sound. Even if your ears are functioning properly, a problem in the brain can lead to hearing loss.
A team of German researchers at the University of Ulm published a study connecting heavy drinking over a long period of time to damage in the central auditory cortex. This damage caused the brain to take longer to process sounds.
Participants in this study had trouble hearing people who spoke quickly or distinguishing one voice from another in an environment with heavy background noise.
Alcohol's Effect on Hearing
Heavy drinking can create a toxic environment in the inner ear, which contains the hair cells responsible for translating soundwaves into electrical impulses. The toxic environment destroys the hair cells, leading to permanent hearing loss.
A study of young adults in London found that those who drank alcohol had a harder time understanding low frequency sounds. This condition has come to be known as "cocktail deadness." The participants' hearing would return to normal once they stopped drinking, but researchers hypothesize that frequent episodes of binge drinking can lead to permanent damage to the inner ear.
Can Alcohol Cause Imbalance?
The inner ear is responsible for both hearing and balance.
Alcohol is absorbed into the fluid of the inner ear, changing the volume and composition of the fluid. Since the inner ear is responsible for determining your position in space, any change can cause vertigo and feelings of dizziness and imbalance. This is why many people experience a spinning sensation after a night of heavy drinking.
There are many resources available to cut back and monitor your alcohol consumption. To learn more about quitting drinking and preventing permanent hearing loss, contact the experts at Eastern Oklahoma ENT today.