During the holidays it's likely that conversations with loved ones may turn into learning a bit more about your family history. Whether it's hearing about your mom's favorite holiday memory or your dad reminiscing about the first time he went to an Oklahoma State University football game, it's always nice to get a better picture of who your family is and what their experiences are.
However, when it comes to inquiring about family illnesses, we are more hesitant. Yet having that information is vital to protecting your health.
Genetics play a key role in our health from heart conditions to cancer, and even our risk of hearing loss. While you certainly don't have to have this conversation over the holidays, setting aside times to talk to your family about their health and illnesses that may run in the family can benefit your health in the long run.
Connection Between Genetics and Hearing Loss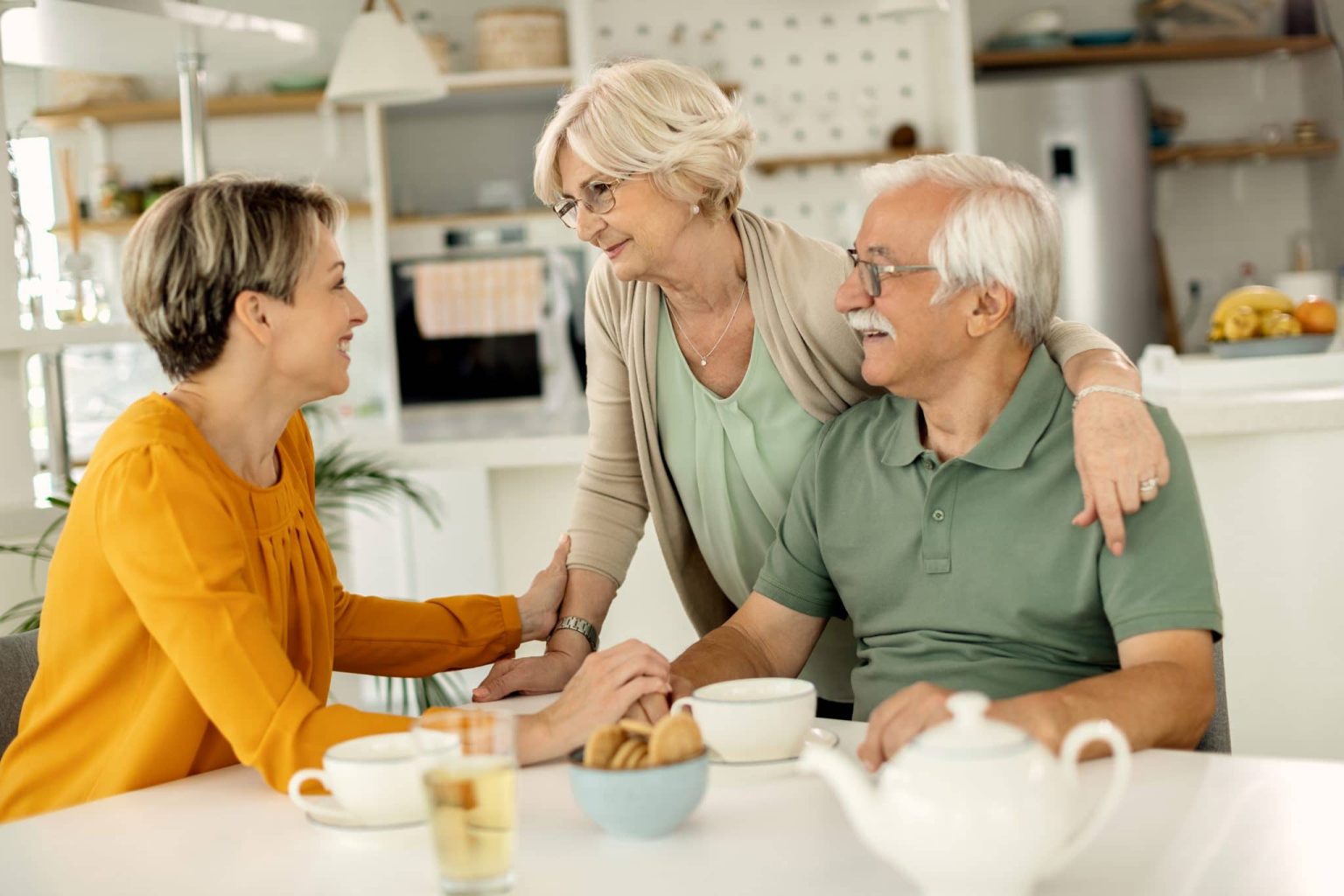 Many people experience hearing loss for reasons that have nothing to do with genetics, such as:
Aging
Damage caused by loud noise
Illnesses like meningitis
Reaction to certain medications
However, your genetic makeup can make you more prone to developing age-related hearing loss. A study of almost 400 families revealed that genetic factors contribute to age-related hearing loss. Additionally, women seemed more likely to experience hearing loss that was influenced by genetics than men.
Obviously, there are other factors that could explain why people in the same family have higher rates of hearing loss. Family members often engage in many of the same activities and sometimes even the same line of work. If they are all participating in activities that expose them to loud noises, for example, this could offer an alternative explanation. Even so, knowing that people in your family have hearing loss can help you be more mindful and make better decisions to protect your hearing health.
Otosclerosis and Hearing Loss
Otosclerosis is an abnormal bone growth in your inner ear. Left untreated, it can cause gradual hearing loss, balance issues and tinnitus. Children who have a parent or parents who have otosclerosis are at a much higher risk of developing the condition than those with no genetic link.
Because the hearing loss caused by otosclerosis is usually conductive hearing loss, it can often be corrected with surgery.
There are also a host of rare genetic conditions that can cause hearing loss or at least greatly increase your risk. Some include:
Turner syndrome
Mondini dysplasia
Alport syndrome
Wildervanck syndrome
Usher syndrome
Auditory neuropathy spectrum disorder
Knowing your risk factors is important in receiving the best medical care. Let your medical provider know if any conditions that cause hearing loss run in your family. If you are concerned that you are at a higher risk for developing hearing loss, or wish to schedule an appointment, call the experts at Eastern Oklahoma ENT today.