The in-between season when spring turns into summer is full of blooming flowers, billowing trees and catching of colds. But if your runny nose and headache seems to be sticking around for longer than usual, you may be experiencing something else—a sinus infection.
Understanding what causes a sinus infection and how long they typically last can help you seek treatment in a timely manner.
What Is a Sinus Infection?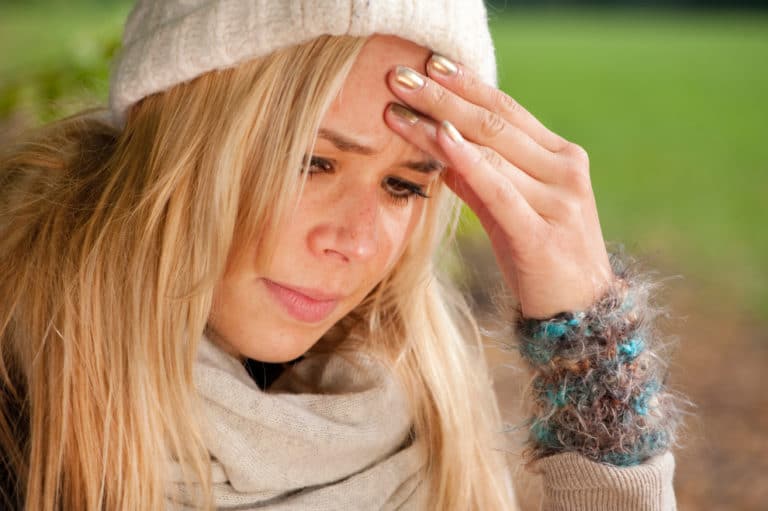 Your sinuses are pockets in the face next to the nose that are typically full of air. When your sinuses become infected, the mucus that lines the sinuses becomes inflamed. This is known as sinusitis, more commonly known as a sinus infection.
Common sinus infection symptoms include:
Nasal congestion
Discolored mucus
Post-nasal drainage
Facial pain/pressure
Decreased smell and taste
Some patients develop tooth pain, a sore throat, bad breath and a cough.
Sinus infections are common. An estimated 31 million Americans experience a sinus infection each year.
Is the Color of Your Mucus Important?
Many believe that the color of your mucus changes depending on if you are suffering from a bacterial or viral infection. According to Dr. Donald Ford, a family medicine physician in Ohio, this is a myth.
"The green-yellow color of mucus that can develop is a byproduct of our own white blood cells, which we use to fight any kind of infection, viral or bacterial, so we can't tell the cause from the color of the mucus," he explained. "When mucus is thick and dark it usually suggests some mild dehydration, and you should increase fluid intake and use lots of saline spray to keep the mucus thin."
Two Types of Sinus Infections
Determining how long your sinus infection will last is dependent on what type you are experiencing. Acute sinusitis lasts for less than four weeks. Chronic sinusitis can last for more than 12 weeks.
The majority of sinus infection sufferers will see their symptoms start to resolve after about 10 days. While one to two infections a year is considering normal, more than four requires medical attention.
If you are experiencing chronic sinusitis with a single infection lasting three months at a time, there may be other factors to consider. Environmental factors such as smoking or allergies are common causes of developing chronic sinusitis.
How Are Sinus Infections Treated?
The best course of action for a sinus infection is the wait-and-see approach with the addition of over-the-counter nasal sprays and oral decongestants.
If your symptoms do not improve after 10 days, you should make an appointment with your ear, nose and throat doctor, as you may require antibiotics.
For those suffering from chronic sinusitis with no relief from medication, surgery may be an option.
To learn more about treating your sinus infection or to schedule an appointment with your ear, nose and throat expert, contact Eastern Oklahoma ENT today.