Approximately 15% of U.S. adults report some level of hearing loss. For those with hearing loss, the holidays can feel overwhelming at times.
From hectic family dinners to busy grocery stores and shopping centers, the holidays carry a fair amount of stress with their fun. Take a look at a couple of our tips to manage hearing loss for a stress-free holiday season.
Visit Small Grocery Stores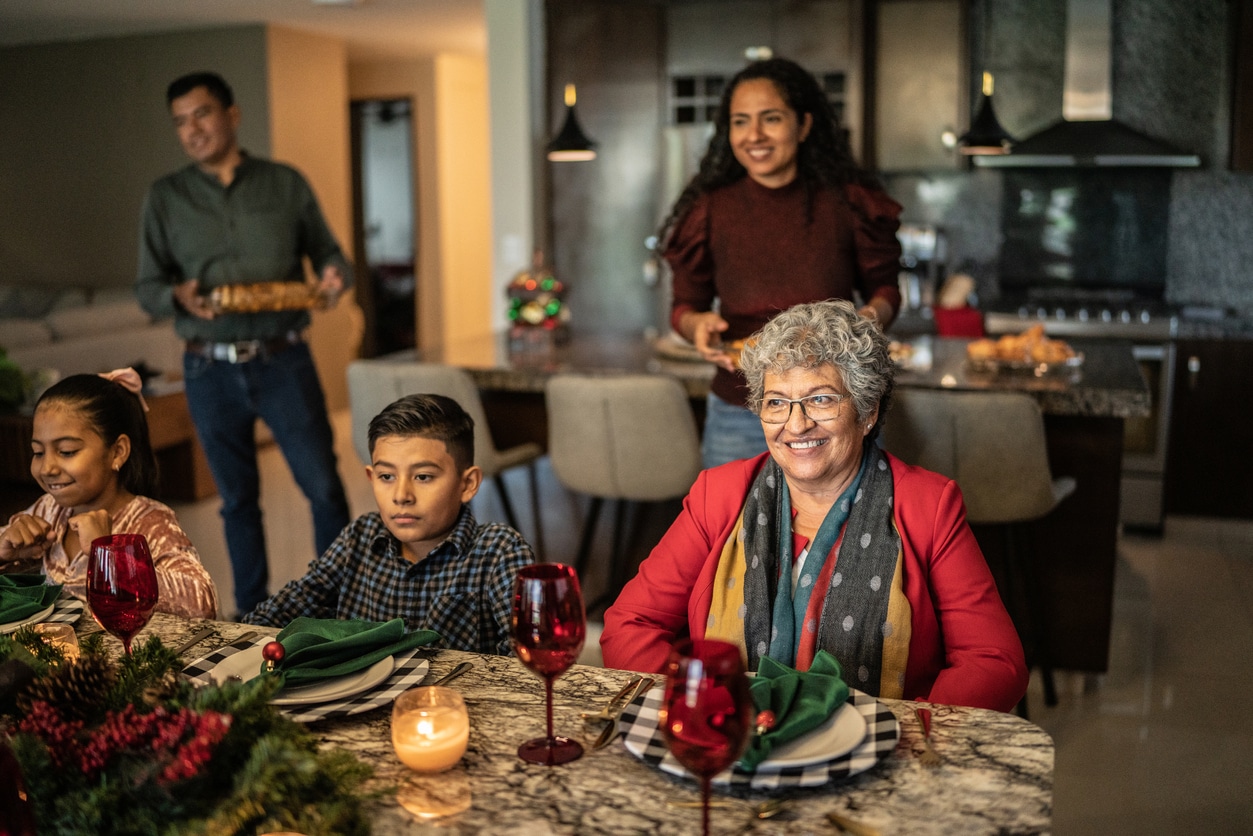 Larger stores attract more shoppers and often more noise, making them difficult to navigate for people with hearing loss. Supporting locally owned businesses for all your holiday needs will help boost the local economy and may be easier for those with hearing loss.
For an extra calm experience, try visiting Oasis Fresh Market during low-traffic hours, like before 10 a.m. and after 8 p.m., to ensure the lowest crowds.
Communicate Your Hearing Loss
When even the smallest family gatherings can get loud and rowdy, it is essential to communicate your hearing loss needs to your loved ones. A couple of ways your family and friends can accommodate your hearing loss include but are not limited to:
Lower music. Holiday music adds a lot of fun to a gathering but can make it harder for those with hearing loss to understand conversations. If you are having trouble understanding those around you, ask your host to turn down or off the music. If you are hosting yourself, consider opting for a gathering without music.
Change seating arrangements. Sitting in a centrally located seat will help you hear those around you. Choose a spot where you can best see people's faces to aid understanding. If you're hosting the holiday get-together, opt for round tables over rectangular to help you see everyone.
Rephrase. If you're having trouble understanding words or phrases during a busy dinner conversation, ask your family and friends to rephrase rather than repeat. People with hearing loss often struggle to hear specific vowels or consonants. When a sentence is repeated, you will likely miss the same parts you did the time before. Rephrasing a sentence will provide a better chance that you will understand.
Wear Hearing Aids
Hearing aids are a great addition to any holiday season. The small but technologically advanced devices improve communication by amplifying speech sounds, reducing background noise and managing tinnitus symptoms.
To begin treating your hearing loss, contact Eastern Oklahoma Ear, Nose & Throat, Inc. today to make an appointment with one of our trusted specialists.